Kerry Properties Limited recently announced that the company has won the bid for a residential and commercial site for a total consideration of RMB 6,814 million. The site is located in Wenhui Sub-district, Xiacheng District, Hangzhou City, Zhejiang Province.
With an aggregate site area of 98,053 sq m, the project is planned to yield a total GFA of 230,000 sq m. Situated at the heart of Hangzhou City, the acquired site is in the vicinity of Dongxin Road which is a major link between the northern and southern parts of the district. The site is also connected to the city's expressway network to the north, while lying close to the Hangyang Station of Hangzhou Metro Line 5, which will soon be commissioned.
The group has made early moves in Hangzhou City through the development of a portfolio of mixed-use, residential and commercial projects, including Hangzhou Kerry Centre, Castalia Court and Parkview Residence. Measuring a total GFA of 200,000 sq m, the Hangzhou Kerry Centre integrates Grade-A offices, premium apartments and a retail-mall complex with a luxury hotel and has become a landmark in Hangzhou since its completion in 2016.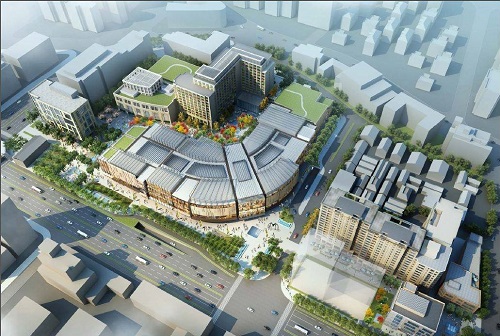 Hangzhou Kerry Centre