April 4, 2019

AIA Shanghai technical lecture on silicone glazing presented by Dow

A technical lecture on Silicone Glazing was held by AIA Shanghai (American Institute of Architects, Shanghai Chapter) on March 13. The presentation, by Lawrence Carbary of Dow, explained through the referred historical landmark projects, how the 50 years proven performance of structural Silicone Glazing is demonstrated.
Here are the main points:
| | |
| --- | --- |
| - | Mapping the basic load distribution on a piece of glass and how that load is transferred to the edges of the panel |
| - | Calculating the amount of structural silicone required to support the edge of glass |
| - | Identifying structural silicone as a thermal break in a glazing system |
| - | Referring to standards and publications that document the science, engineering, and performance of structural silicone glazing |
After Shanghai, Mr Carbary visited Hong Kong. He met with senior members of the Hong Kong Façade Association to discuss various issues on the latest development of Dow Silicone Glazing and the research and testing methodology on the performance of silicone being conducted in Germany.
Lawrence (Larry) Carbary is an Industry Scientist of Dow Performance Silicone's Facade Engineering and Architectural Team. He designs and validates high performance technologies for commercial facade. He is internationally recognized with more than 30 publications for ASTM and construction trade Journals on the topics of curtainwall sealing, aesthetic considerations and restoration.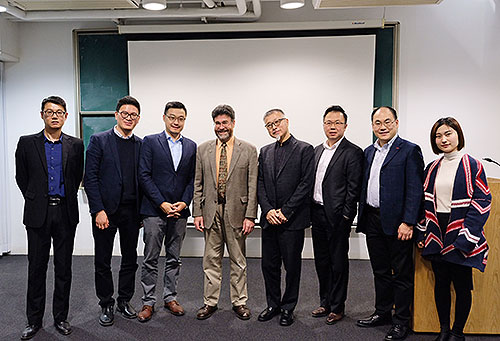 AIA Shanghai Technical Lecture on Silicone Glazing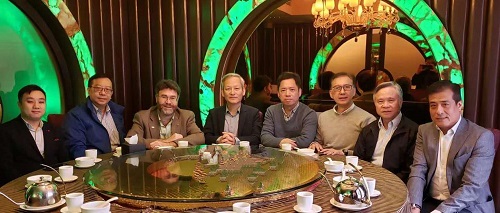 (Left to right) Ken Auyeung of Hilti; Peter Chan of Gammon Façade; Larry Carbary
of Dow, ASTM; Johnny Choi, President of Hong Kong Façade Association;
Andy Chan of G&M Holdings; Peter Wong of PMB Cyberwall; Albert Leung of
Hong Kong Curtainwall Test Center and, Sammy Hui of Dow and Vice President of
Hong Kong Façade Association.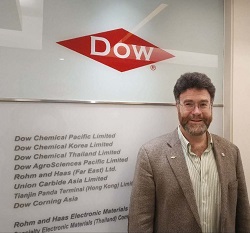 Lawrence Carbary visited Hong Kong
in March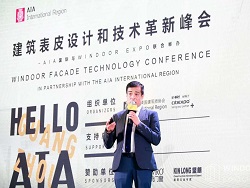 Sammy Hui of Dow speaking at the
Windoor Facade Technology Conference
being held in Guangzhou on March 4