March 19, 2019

The Sukhothai Shanghai unveils its Premier Suite

Designed by architectural practice Neri&Hu, the residential-style suites are complete with a living area with separate sitting and dining spaces, a bedroom and desk accessories, as well as an open bathroom.
The Premier Suite measuring 124 sq m and The Loft and The Attic at 172 sq m, each of the three suites displays a thoughtful play of form, material, colour and texture. The interior features rich textual contrast of materiality including the crisp white marble, smoked oak, terrazzo/natural stones and polished brass, to give the space an exquisite charm and warmth, while emphasising geometric simplicity in the architecture to seamlessly align with the distinctive design philosophy of the hotel. To further elevate the experience, The Loft and The Attic also feature a kitchenette. One suite is connected to a premier room to become a two-bedroom suite for the convenience of families.
Located at Weihai Road and Shimen Yi Road, The Sukhothai Shanghai is a contemporary lifestyle hotel that forms an integral part of the HKRI Taikoo Hui mixed-use complex, which also includes Grade-A office towers and a premium shopping mall.
The hotel features 170 guest rooms and 31 suites ranging from 44 to 172 sq m, event space up to 450 sq m, five inspiring lifestyle dining venues, a fitness studio complete with a 25-metre heated indoor pool, and a spa.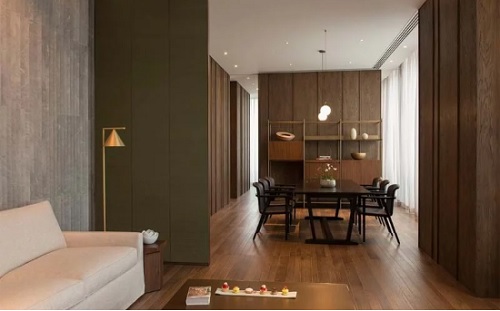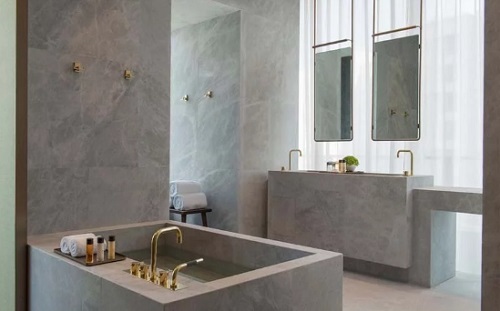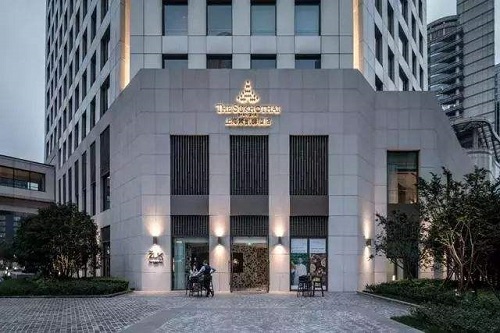 Online and Offline year round advertising package from
HK$2,300 per month <click here> for details